Hadley and Hayes
September - December, 2007
January 20, 2008
The massive update continues, and this is a long chunk...
Here are Hadley and Hayes reading together.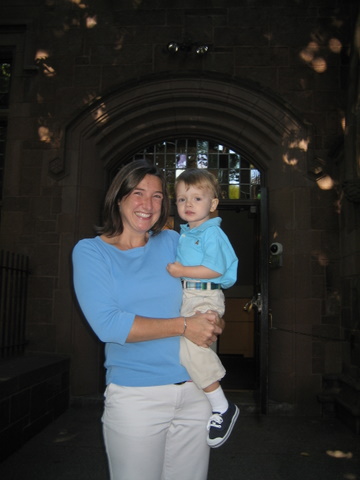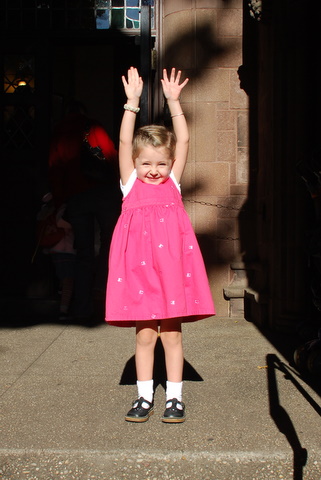 First day of school! Hadley started her third year of school, now going 5 days a week, with some days being there all day. Hayes has just started his first year of school, and he goes twice week for the mornings.
In late September, we went to Chicago to celebrate Finnegan's Christening. All of the kids had SO much fun hanging out together.
Don't ask, don't tell... (Hayes and his cousin Sully in a picture we will likely be pulling out in about 20 years)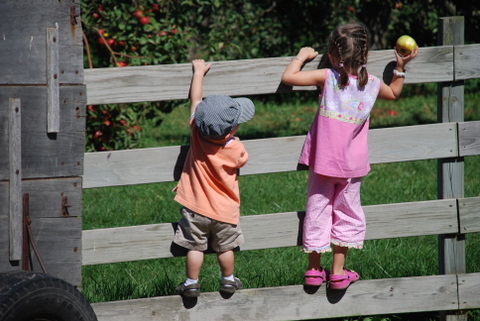 Sully and Hadley at an apple orchard.
Hayes just being cute and innocent.
Halloween!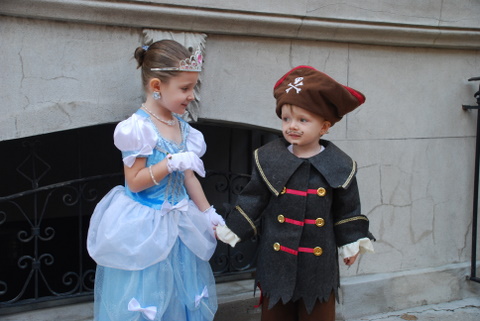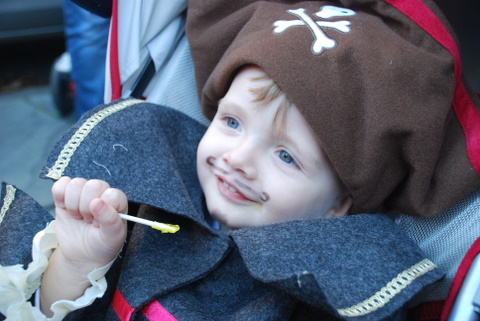 Halloween was tons of fun. Princess Hadley and Pirate Hayes LOVED getting candy. Hayes couldn't believe that all you had to do was ask someone and they would GIVE it to you! Hadley had a certain regal look that day, don't you think?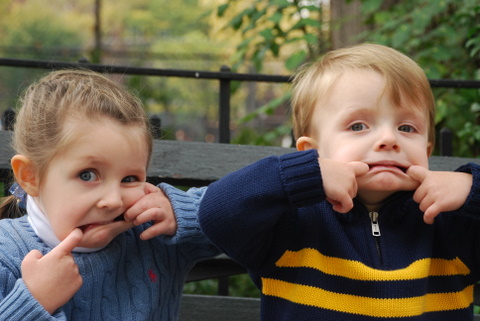 Halloween candy was the perfect way to convince Hadley and Hayes to smile at the same time for our Christmas card picture. Many of you have seen the final result, but here are some outtakes.
And then.....
In early November, Molly, along with two friends, surprised the girls and took them to Disney World for 2 days. They all LOVED it!
Soon after arriving we saw a show with all of the Princesses (Cinderella, Sleeping Beauty, Snow White, Little Mermaid, etc). This was Hadley seeing them live and in person for the first time.
Tea Cups!
Bella, Hadley and Addy curtseying with Minnie Mouse on the way to dinner with the Princesses (they had to dress up for that, of course)
Bella, Hadley and Addy, cold on the tram, after a very long day.
Hadley was so happy in Disney and could not stop thanking Molly for taking her.
Another semester of ballet gone by! Here is Hadley at the Winter Recital.
Before Christmas, we all got dolled up to go to the Knickerbocker Club with Pops and Lulie for their Christmas brunch.
It was fun to experience a little bit of old fashioned New York.
Hayes looking out the window at the first real snow of the year.
It's probably not surprising that we don't have many pictures of Christmas morning. Suffice it to say that it was very exciting, very long and Hadley and Hayes must have been REALLY good this past year.
Happy New Year!
Back to the Kids page.
Back home.