Hadley and Hayes
May - September, 2007
January 20, 2008
Continuing our massive update....
SUMMER!
(cue the opening to The Car's "Magic")
Memorial Day kicked off our beach club, and the kids really loved it.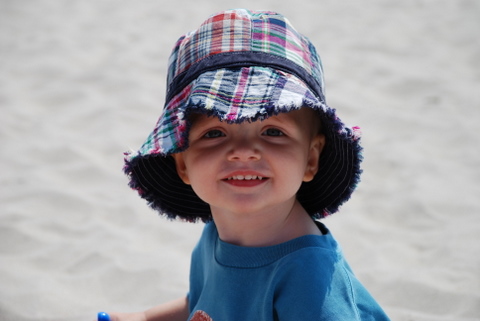 This was the first summer that Hayes really enjoyed himself. And by that we mean the sand. LOTS and lots of sand.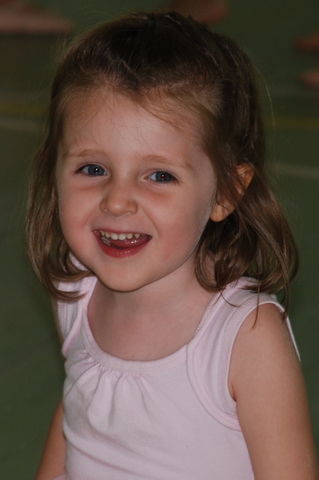 Summer is not all surf and sand, though. Hadley completed another fun semester of ballet. They had a great little recital. As you can see, she continues to be the epitome of grace.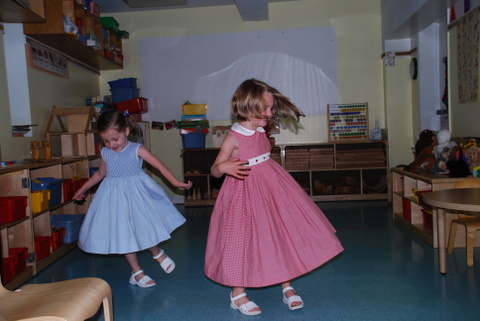 Hadley's last day of school! Twirling with her good friend, Houston, who sadly moved away. Those girls do love their fancy dresses!
Hadley and the Batmobile! How cool is that??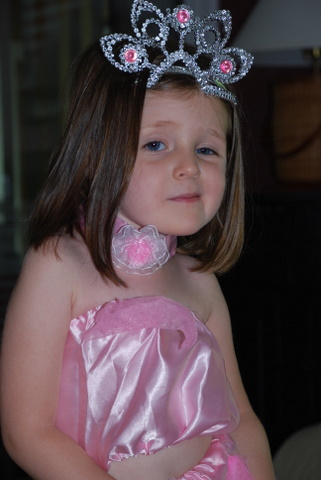 It's hard out there for a princess…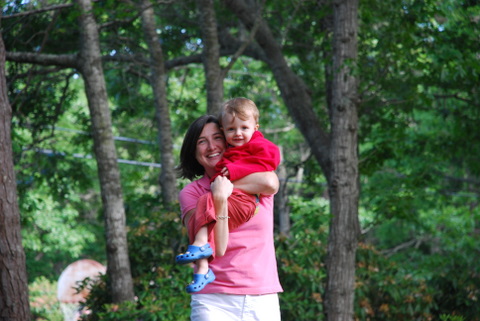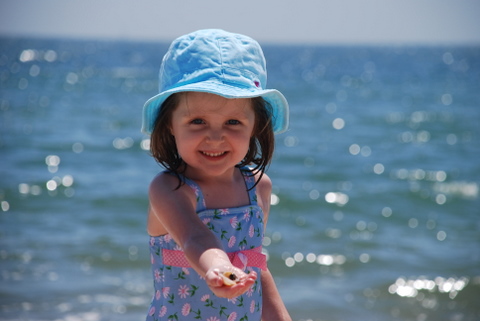 As is our custom, this summer, we made quite a few trips to Cape Cod. Here are some pics from the first visit.
Molly and Hadley.
While on the Cape, Hadley got her first 2 (really 4…) wheel bike! That's Molly in the background of the first pic celebrating Hadley moving forward on her own for the first time.
That water is cold!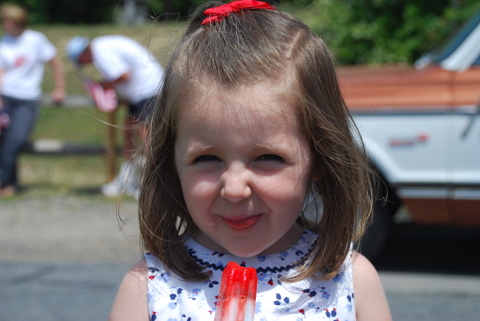 4th of July on the Cape.
Hadley at her first fireworks.
Hayes with cool lighting effects.
Hadley went to Fair Acres Day Camp where Molly (and Erin) used to be counselors. She LOVED camp and at the end of her first week was given the "Crimson Paddle Award" which is given to the Outstanding Camper of the Week. We were so proud of her! (Note: They did some face painting that day, it's not a sunburn!)
Just so cute…
In July we also went to Pops and Lulie's house and got to hang out with Lane, Thorne, Miss and Ellery. Here's one pic of all of the grandkids having a great time together, and a second of just the granddaughters.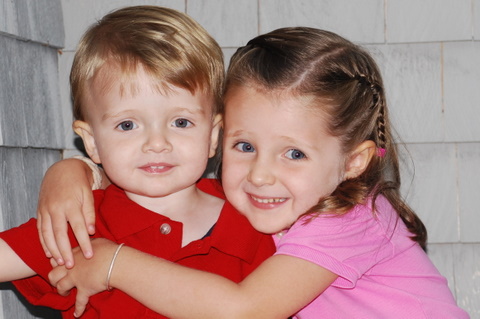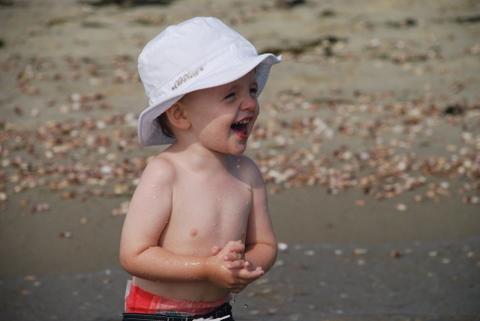 Back at the Cape again.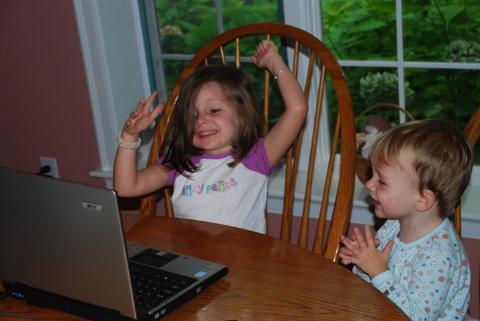 While on the Cape in August, we introduced Hadley to the internet and all the games she can play there. She took to it like a fish takes to water, and Hayes enjoyed chearing her on.
On the last day of the beach, Hadley gave a nice end of Summer smile.
Back to the Kids page.
Back home.