Hadley and Hayes
July - December, 2006
December 31, 2007
Hello again, everyone! Since our last update way back in June, there have been all sorts of developments in Hadley and Hayes world, and here are the photos to prove it!
Just some of the events covered this update:
Hayes walks!
Hadley started her second year of school!
Holidays (4th of July, Halloween, Thanksgiving and Christmas!)
So let's get to it!
(BTW, we are not actually writing this on December 31 (it's really February), but we are trying to maintain some sense of order here, so the 2007 pictures are going to go up on a second page when we get to that.)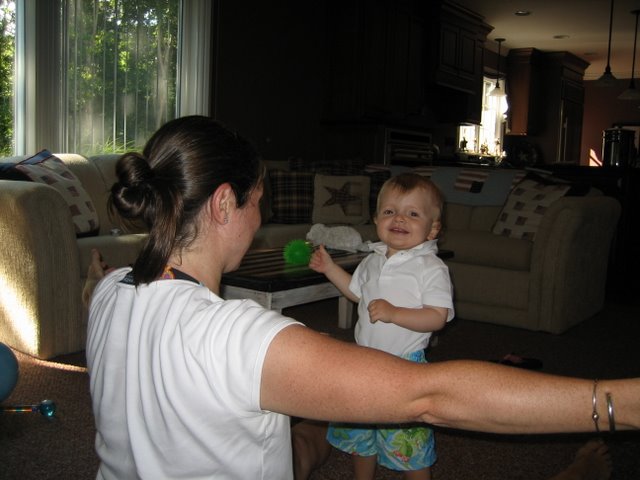 August 16th, and here is Hayes taking his first steps! He walks like a champ now, and even can work up kind of a trot.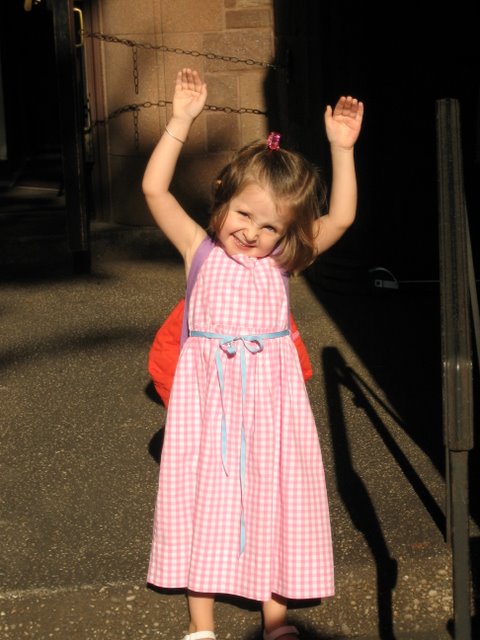 Here is Hadley on her first day of school! She is 5 days a week now, but is home before lunch. Hadley and Jamie do the mile-long walk to school every morning, and they play all sorts of games along the way. It is a special time that they both really enjoy.
For comparison, here is the same picture from last year: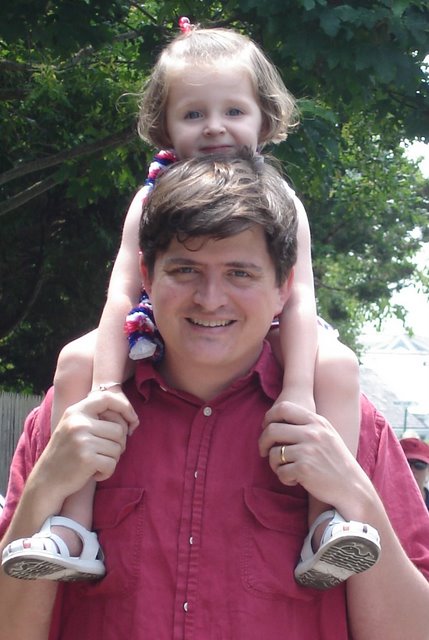 &nbsp
These are both from the 4th of July, which we spent on Cape Cod, as has become our custom.
Here is the lead-up to Halloween. Hadley helped carve the pumpkin this year, and Hayes enjoyed the slippery seeds.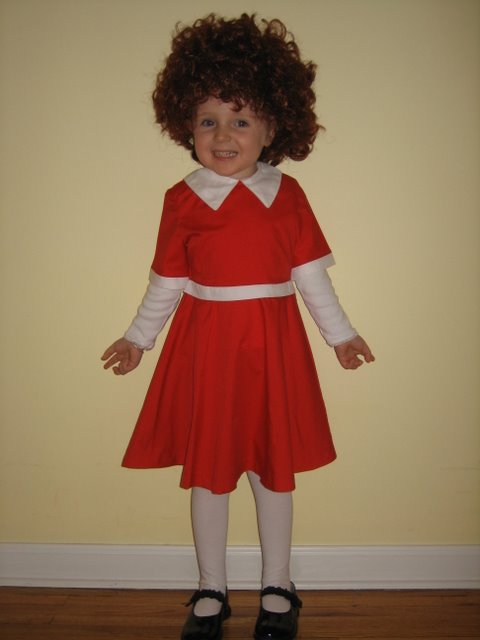 &nbsp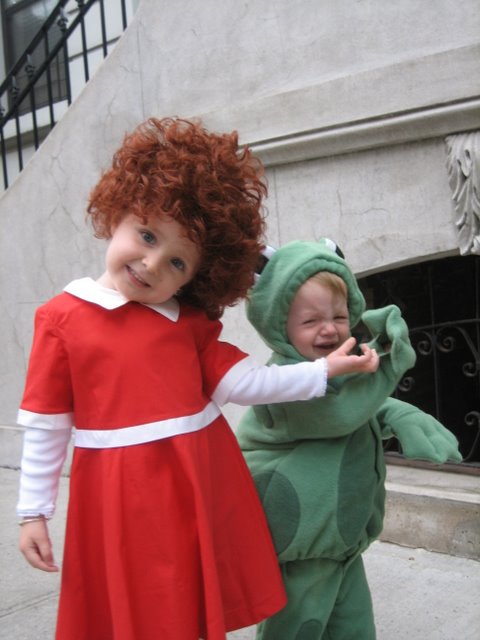 Costumes! Hadley was Little Orphan Annie (one of her favorite movies at the time). Hayes was a little frog (one of his favorite stuffed animals). He didn't seem to enjoy being in the costume at first, but he came around once we started trick-or-treating!
Here is Hayes dressed up for Thanksgiving! Oddly,we don't have a good picture of Hadley from this (unless you count her lying on the table in the background).
&nbsp
The lead-up to Christmas. They both met Santa, but were a little nonplussed by the whole thing. They really enjoyed the Christmas tree, though!
Hadley and her friend Aidan made gingerbread houses together, and Hadley took hers very seriously.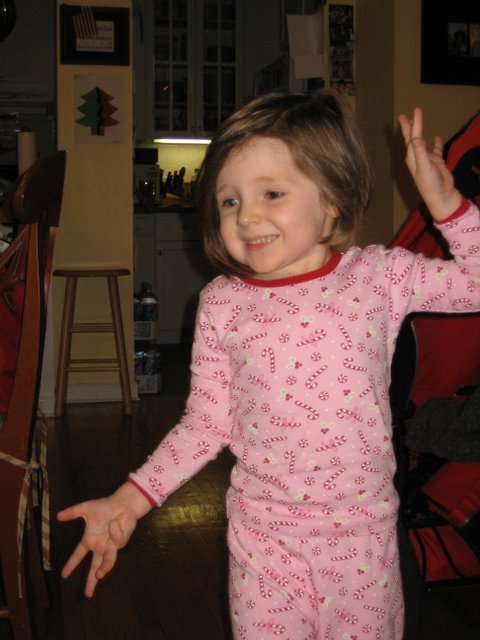 &nbsp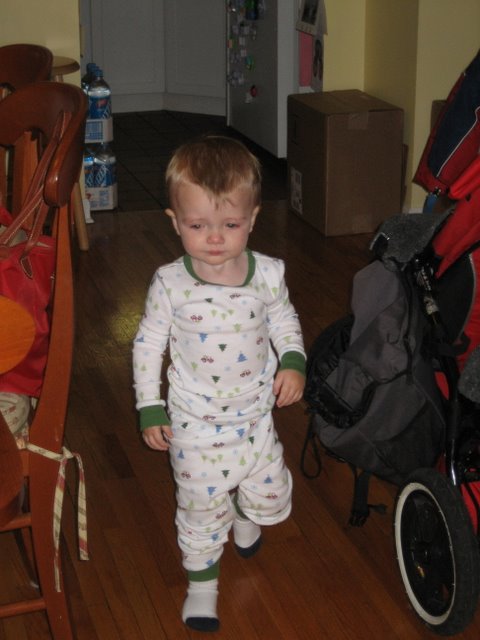 Christmas morning! Hadley was thrilled to see the piles of presents. Hayes, on the other hand, seemed to want to sleep a little longer. He wound up taking an hour nap just after we took this picture. After his nap, he got into things, and Hadley was more than willing to help open his presents in the meantime.
Hayes got a big truck, which he really liked. (Incidentally, this truck is the updated version of the model Jamie had as a little boy. Jamie's version is responsible for a big scar on his chin, which he got when he fell on it.)
Hadley got a cheap little digital camera, which she really enjoyed! Here is a Flickr page that we will try to update regularly with her pictures.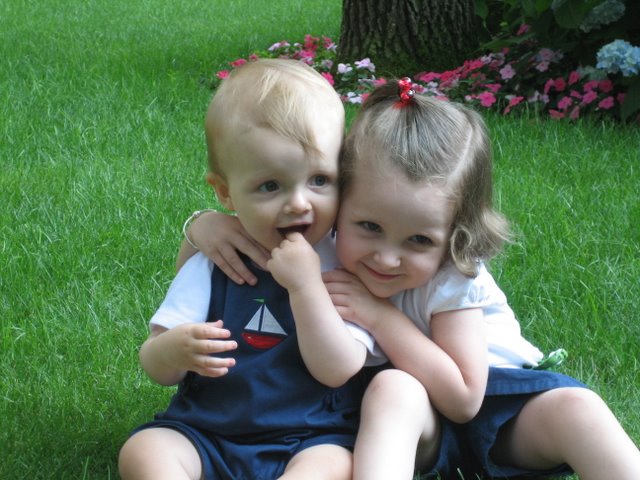 &nbsp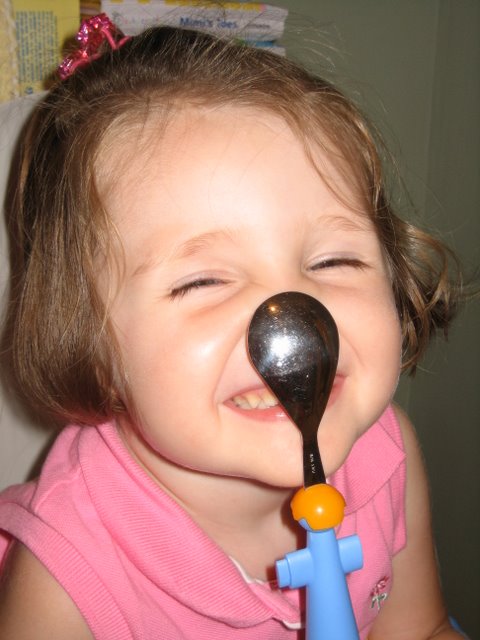 These are all from July.
While we were on the Cape for the Fourth of July, we took the opportunity to get a photo of Pop and Dinny and all the grandkids. That's Sullivan Burke over on the right.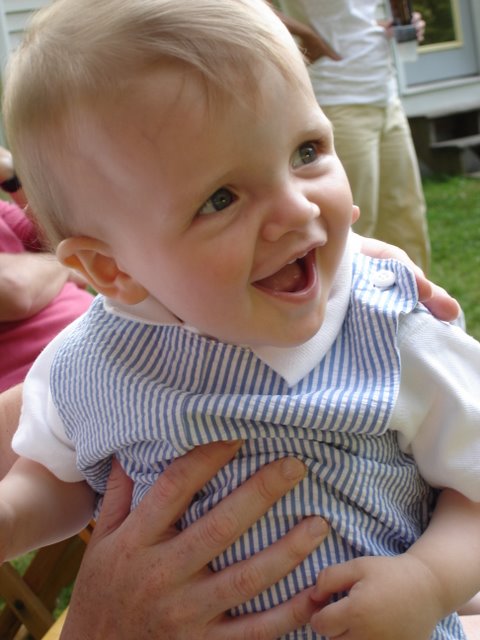 &nbsp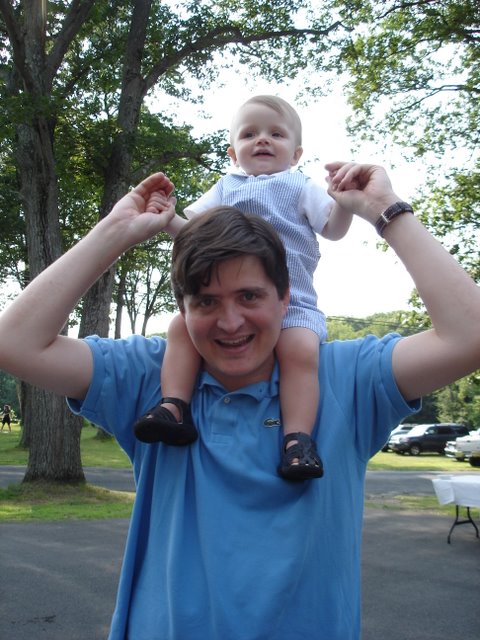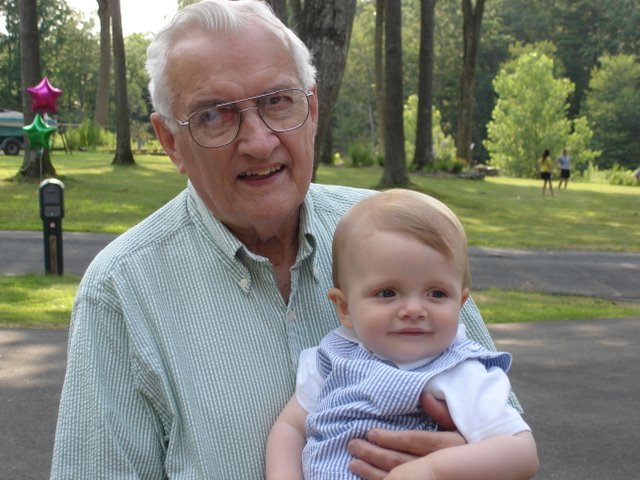 In July, there was a Hayes family reunion (Hayes is a family name on Molly's side). The last picture above is our Hayes with Michael Hayes.
A couple of weeks later, we got to catch up with some on the Talbot family side, when we saw Lane and Thorne and their kids Mills and Ellery. This is Hadley with her cousins (Hayes was away at the time). Ellery on the left, Mills on the right.
&nbsp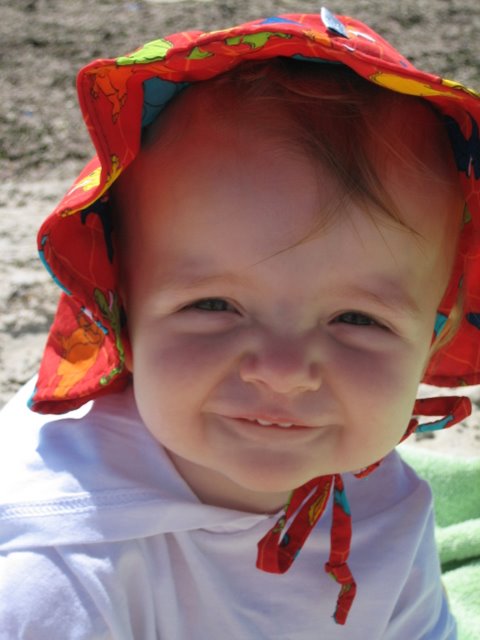 Hadley and Hayes hanging out at the beach.
Hayes on a swing. Hadley is in the background.
In September, we went to the zoo! Our camera battery died about halfway through the visit, but here are Hadley and Molly in front of Hadley's then-favorite animal: the polar bear!
Hadley with her fairy wings sitting in the window.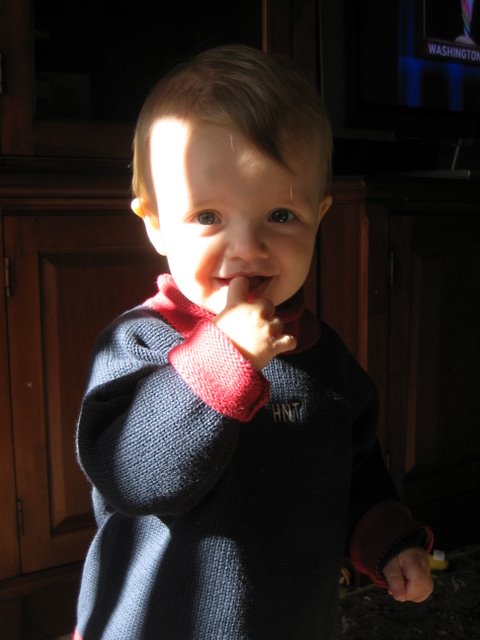 &nbsp
These were taken during a trip up to Northampton. We love the light on the Hayes picture.
Hayes, like his sister before him, loves climbing into the cabinet where we keep the trash (when the trash is out, of course).
Here is Hadley doing the same back in January: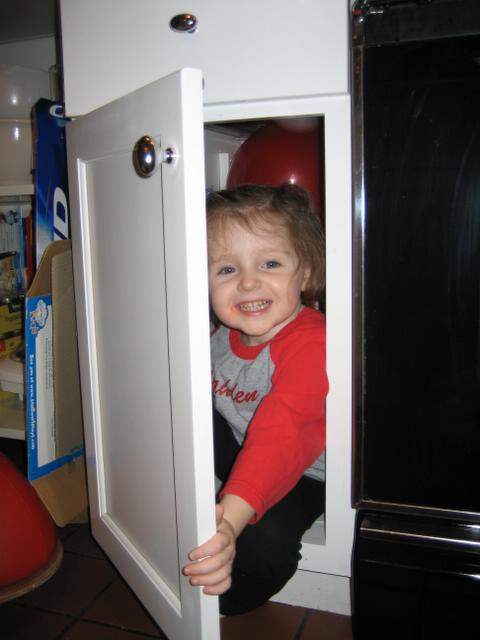 &nbsp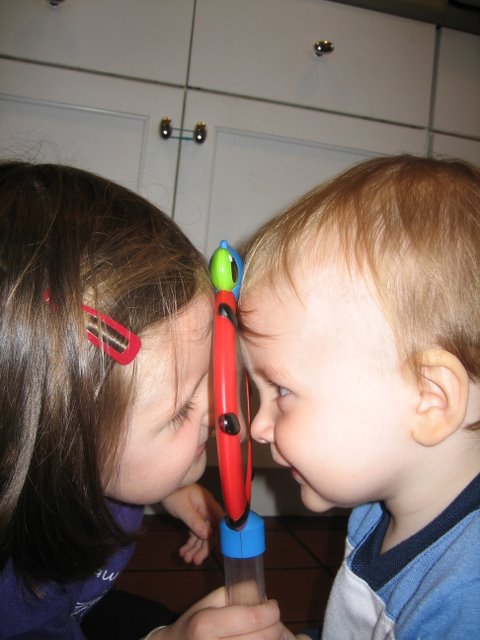 In November, the kids got to playing with a magnifying glass. Hilarity ensued!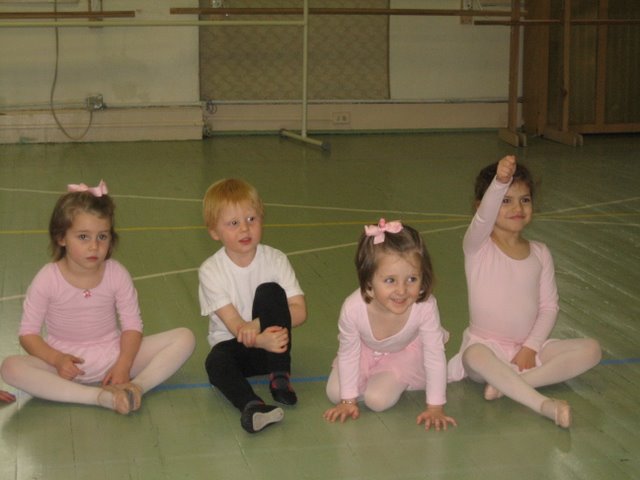 &nbsp
Finally, here are some pictures from Hadley's ballet class.
Whew! That was a big (and long overdue) update. Hope you enjoyed it!
Back to the Kids page.
Back home.