Hadley and Hayes
March - June, 2006
June 18, 2006
So much has happened since our last update! Hayes and Hadley both had birthdays, Hayes started crawling, Hadley had her last day of school and her ballet recital, and we all went to Chicago for their cousin Sullivan's christening! So, of course, we have lots and lots of pictures...
Let's get started!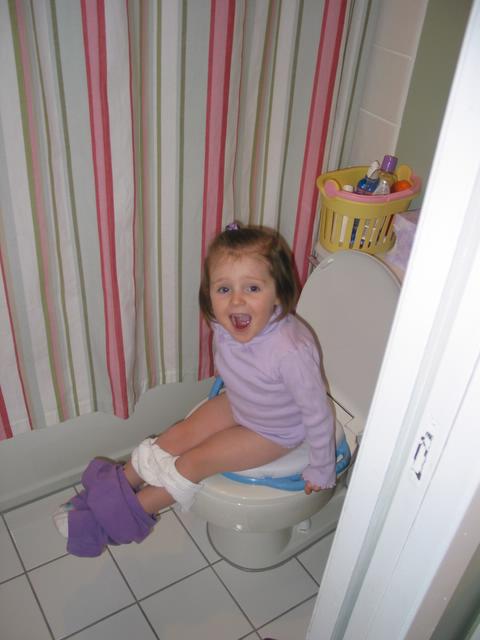 We might as well start with the shot Hadley will be very angry with us about in 10 years.
Now, let's get on with the rest of it. First up, ballet!
This in February, before she even had her first lesson. She really liked putting on the tutu.
This is in March, during an actual class. So cute!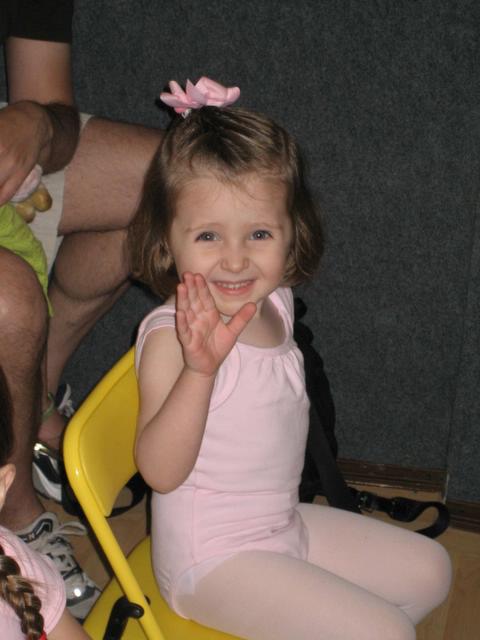 And this is her at the recital. We didn't really get any good pictures of the actual dancing, though we did get video!
And now, birthdays!
Molly really outdoes herself with the cake each year. This is an m 'n'm (or, I guess an h 'n' h).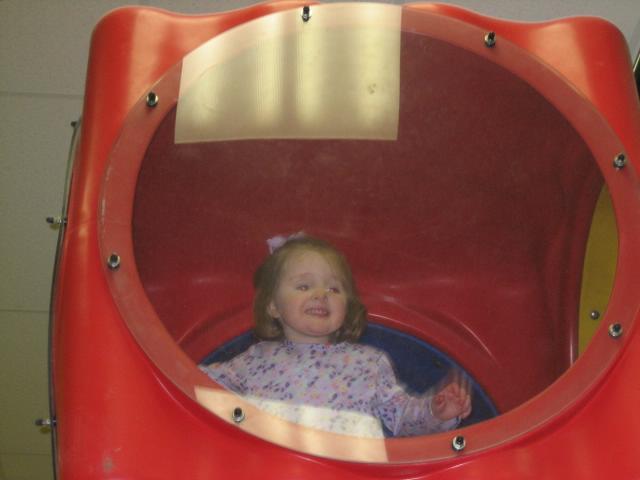 We had a party at a local kids plac with an indoor playground. Here she is loving the bubble window.
Here she is blowing out the candles.
A month later, we had Hayes's birthday! We can't believe he is already 1!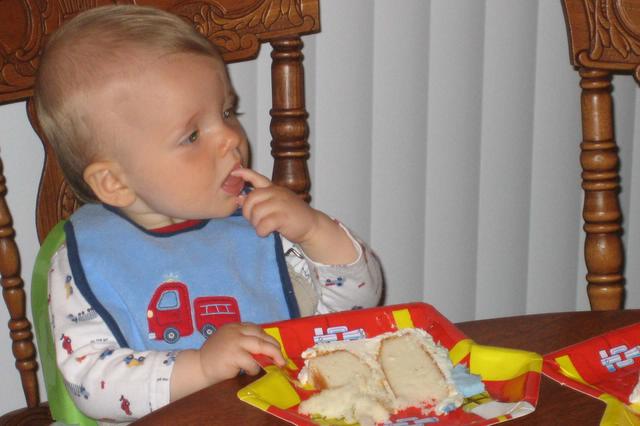 For the actual day, we were in Chicago for cousin Sullivan's christening. Here is Hayes eating his cake....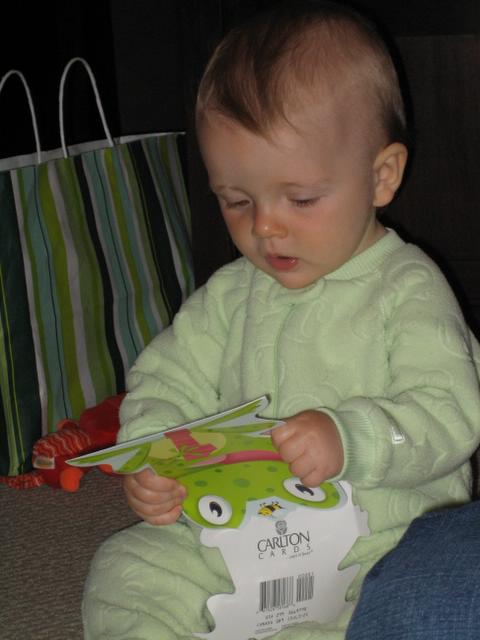 ...and opening his cards.
The next day, we had Sullivan't christening.
Since it was his actual birthday, Hayes put on his special birthday clothes.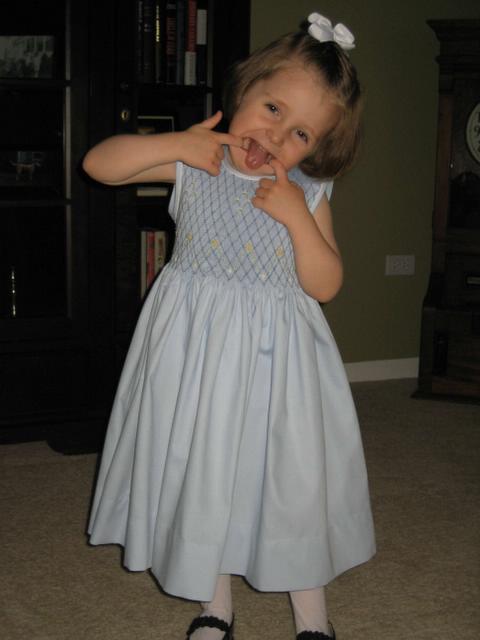 Hadley got dressed up, too, even if she couldn't manage to smile for the camera.
Back in Brookyln, we had another party for Hayes.
Here is the special cake Molly made for him. (she amazes and astounds with her cake prowess!)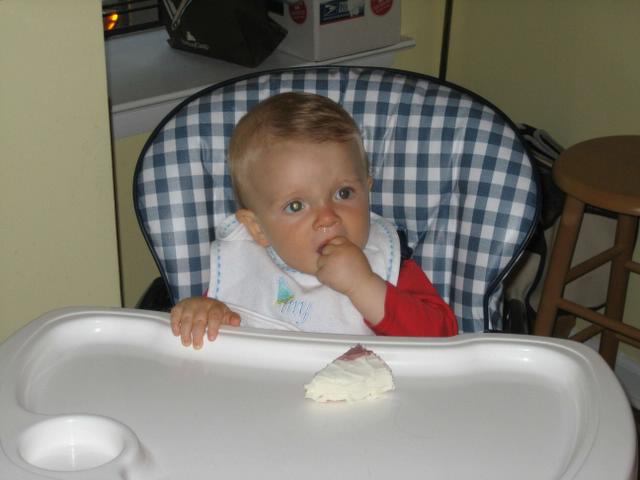 Needless to say, he ate that one, too.
Finally on the birthday front, you may remember that we take a picture of Hadley every year wearing the same sweater. To refresh your memory, here are the pictures from her first and second birthdays.
&nbsp
And here is this year's installment.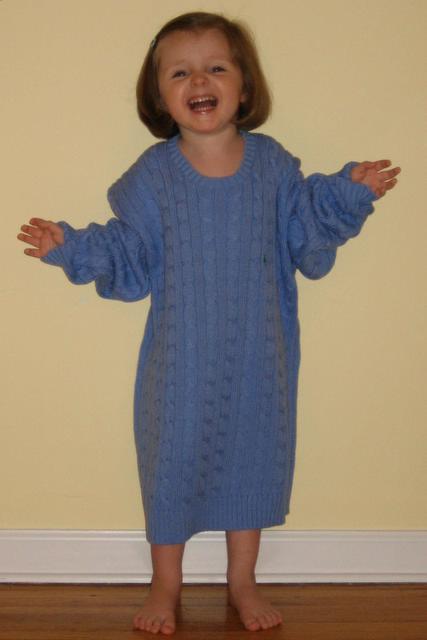 She is really getting into it!
Now, for Hayes's first birthday, we needed to take his first annual birthday picture!
The shirt is a fairly basic Brooks Brothers blue oxford shirt. You'll be seeing it every year. Jamie picked it out, and you can imagine the puzzled looks from the salesman when he asked them to tell him the most average men's shirt size (they went with 16 1/2" neck, 34" arm, by the way). He clearly has a lot of growing to do!
We also had Easter! Hayes didn't really have much to make of it, but Hadley had a lot of fun!
Here she is dying eggs and putting stickers on them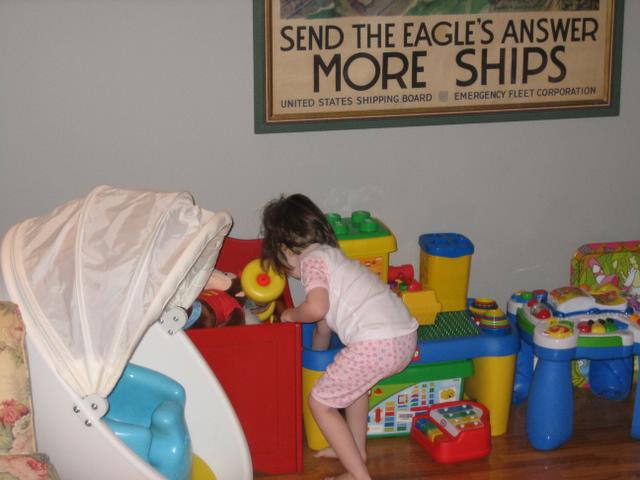 And here she is looking for easter eggs in the living room.
Next up, Hadley's last day of school!
Here she is on the front steps, recreating the picture from the first day (which you can find here).
Here is the whole class on the last day of school (they are being T. Rexes).
And here she is with one of her teachers, Toni!
Last on our list of events to cover with this update is Pops' (a.k.a. Jamie's father Had's) 70th birthday! Needless to say, the whole crew went to Katonah to celebrate.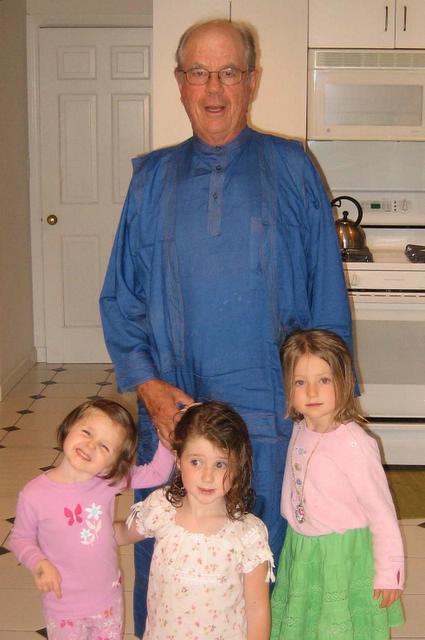 Here is the man of the hour (in a Moroccan outfit he bought years ago but never actually managed to wear) with all of his granddaughters. Hayes was, at the time, asleep.
And here is Lulie (a.k.a. Jamie's mother, Louise) with the same crowd.
Now, on with the random pictures!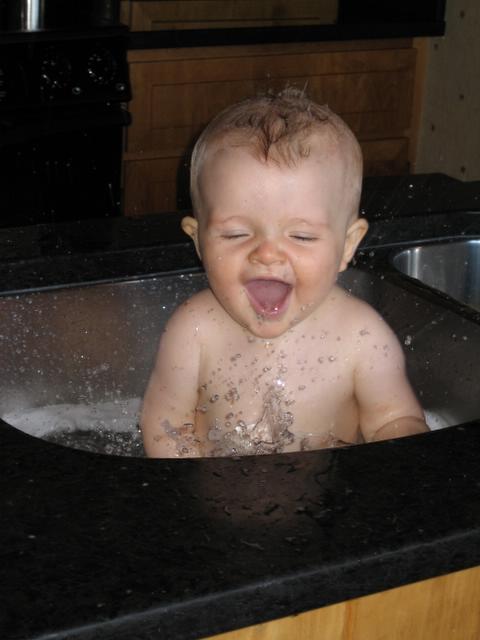 Action photo of Hayes taking a bath (in the sink in Northampton).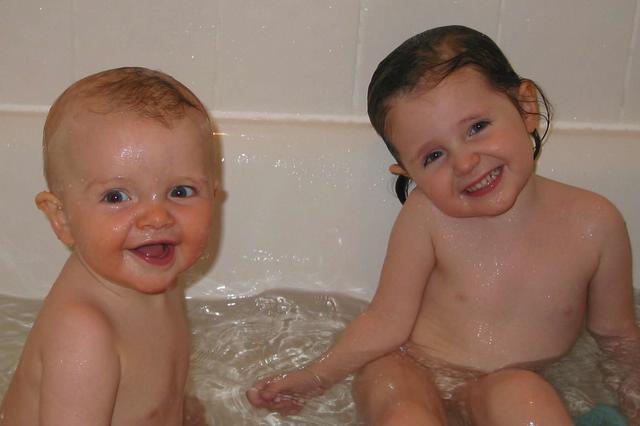 The kids sharing a bath.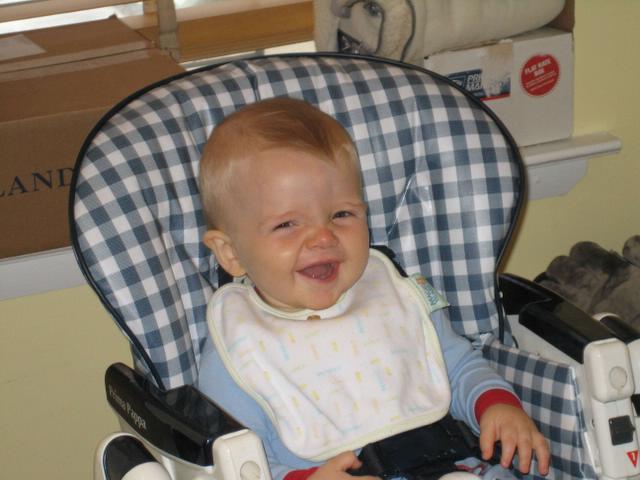 This is pretty much a normal moment for Hayes. He is a happy kid!
In April, Lane and Thorne came to visit with Mills and Ellery. The cousins had a ball!
How big is Hayes? "Soooo big!"
Hadley made Hayes's birthday present herself at a teddy bear factory!
Hayes asleep on the airplane on the way to Chicago. It was his first time on a plane, and he was a real trooper.
Hadley making her "learning" face.
On Jamie's birthday (34th!), we all went to get some ice cream. Hayes enjoyed his vanilla.
In case you doubted us, Hayes crawling!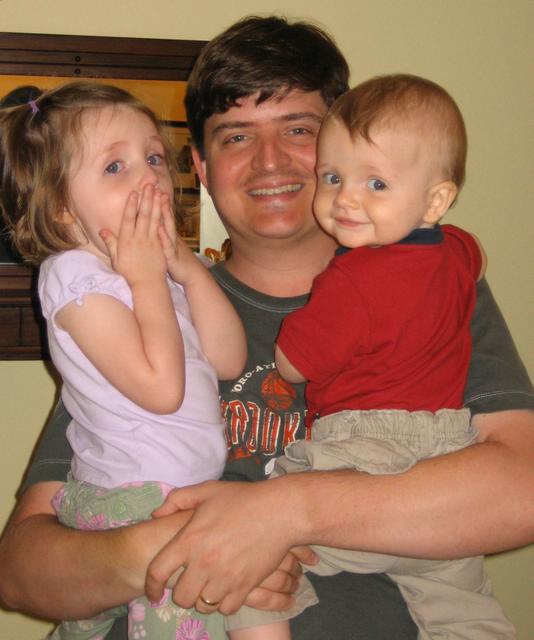 Jamie with Hadley and Hayes. To heck with the gym!
That's it for now!
Back to the Kids page.
Back home.